We are delighted to announce the latest Sigma Contemporary lens – the 16-28mm F2.8 DG DN | Contemporary!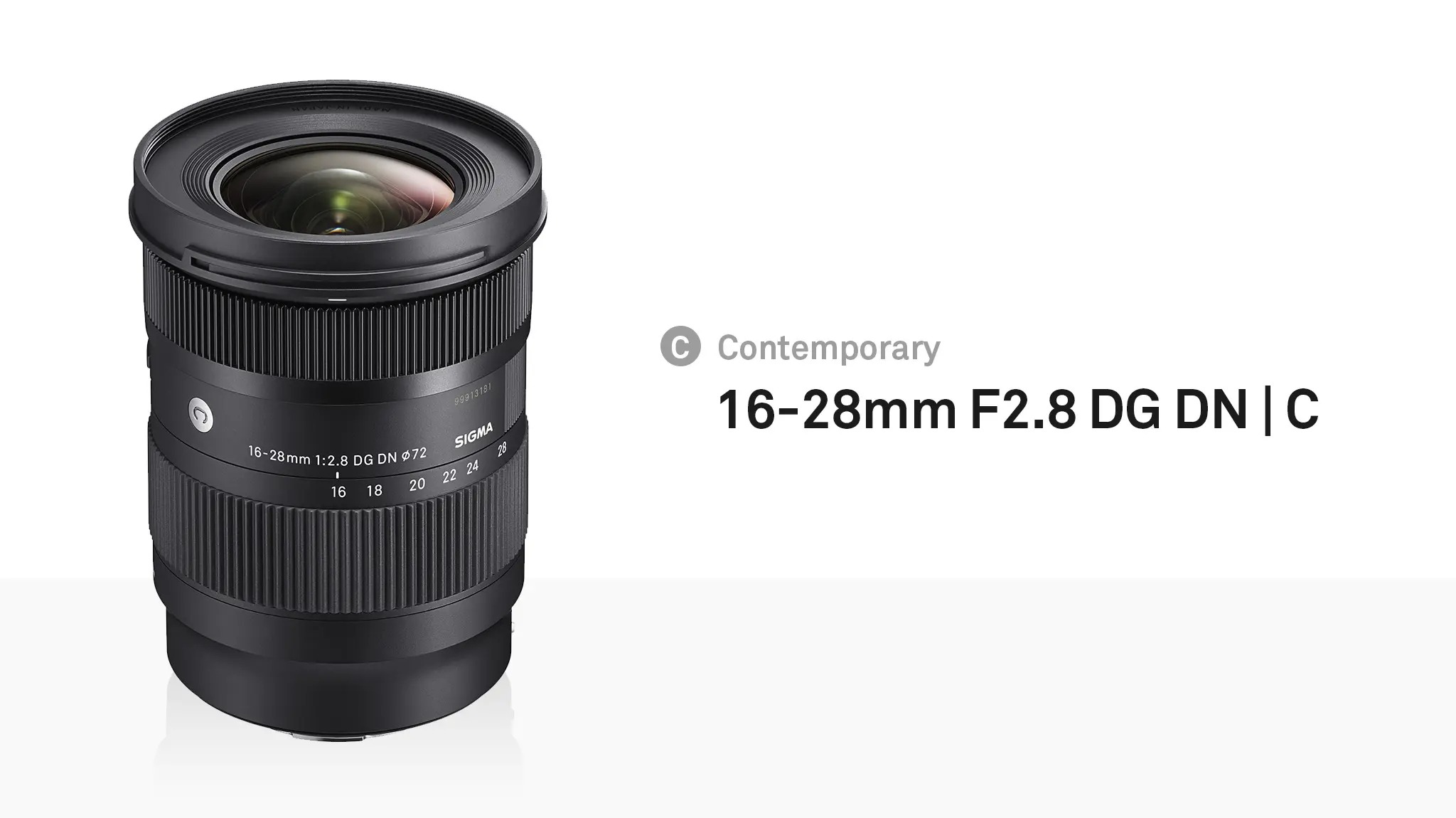 The full-frame successor to the SIGMA 10-20mm lens, the 16-28mm F2.8 DG DN | C lens combines super sharp optics, a bright F2.8 aperture, internal zoom and a speedy stepping motor to create a versatile wide-angle zoom lens perfect for any style of photography.
Due to it's compact size measuring just 100.6mm and weight of only 450g, the 16-28mm is perfect for video when using stabilised gimbals. The centre of gravity stays fairly consistent throughout the zoom range.
It's perfect partner is the SIGMA 28-70mm F2.8 DG GN | C lens. Both lenses together weigh less than 1kg, handy for when needing to travel light and have the need for a wide range of zoom coverage.
Find the full details by clicking the button below!